Plastecnic Spa
Headquarter:
Via Lombardia, 4 - 23888 La Valletta Brianza (LC) - Italy
Phone: (+39) 039 53.11.271
Fax: (+39) 039 53.11.888
Email address: plastecnic@plastecnic.it
Business Register: Lecco, 00233440130 - REA: Lecco, 101656
Fiscal Code and VAT Number: IT 00233440130
Capital stock: 2.000.000 euro I.V. (Company with a sole member)
Uffici:
• Ufficio Vendite Italia
• Ufficio Vendite Estero
• Ufficio Marketing
Company profile
Plastecnic is an Italian Company, which designs, manufactures and sells plastic pots in injection and rotational moulding. Plastecnic is extended on 30.000 sq. m. having more than 3.000 customers all over the world and manufactures about 20.000.000 pots per year.

Customer care is the point of strength of the company, over 50% of the resources are dedicated to Customer Service.
One of the best skills of Plastecnic is the ability to match the typical operative requirement of an industry with the market trends. A reason for the continuous activity of research and test.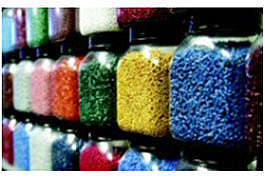 Quality first .
The masters, additives and raw materials used by Plastecnic are free from heavy metals dangerous for the environment, such as chromium, lead and cadmium and from aromatic amines. Therefore all the finished products are recyclable and in full conformity with the present regulations for discarding. The use of selected thermoplastic raw materials grants the life and the resistance of the pots to the stress of their usual duty.
For limiting the consequences of the prolonged exposure to weather conditions: pulverisation of the surface, color variation and breakages Plastecnic makes use of:
· master batch with the maximum strength to the light
· additives stabilizing to the light
· anti UV
SeSse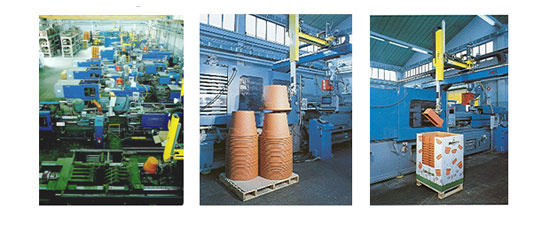 Sensitives by nature
Plastecnic has always at heart the theme of the environment. In the year 2008 Plastecnic joined the program of eco certification Plastic second Life, with a special production for some lines of rotational moulded articles. The program is promoted by the IPPR, the Italian Institute for the promotion of the plastics for recycling. The brand Plastic second Life certifies that the company manufactures goods with a content of recycled material, within the percentages required by the European standards concerning eco sustainability.

We face every new project with our best care to get a good birth and successful product, therefore it takes at least one year for passing from idea to end product.
Emilia Bonanomi
– Managing Director